With all the sex and day drinking, it's a flat-out miracle that anyone in the offices of Mad Men's Sterling Cooper & Partners gets any work done. But amid all the drama, the creative team that until now was led by Don Draper actually managed to pitch ads to some clients. But are they any good? And what do they say about advertising? To celebrate Mad Men's final season, we award the first-ever Maddies, the coveted prize for the highs and lows of Draper and Co.'s advertising work.
Most insidious spin
Only Don Draper would see a link to cancer as a stroke of luck. In the first pitch viewers ever see him come up with on the show, he decides that the black mark on the tobacco industry is a chance for Lucky Strike to set itself apart.
"This is the greatest advertising opportunity since the invention of cereal," Draper tells his clients, "…Everybody else's tobacco is poisonous. Lucky Strike's is toasted."
In real life, Lucky Strike began using the "it's toasted" tagline in 1917, and later used it to make dubious health claims.
The campaign shows that our man Draper could have had a brilliant career in political PR. But it's also a gut-punch condemnation of the worst kind of advertising sweet talk: Just by telling people, "You're okay," Draper coldly explains, advertising can sell them anything. Even poison.
Biggest triumph of ego
When Kodak asks the men of Sterling Cooper to vaunt the technological advances of "the wheel" – the circular slide projector – Draper instead gives them a
poetic pitch
about the ache of nostalgia, exploiting photos of his own (neglected) wife and children for extra emotional punch.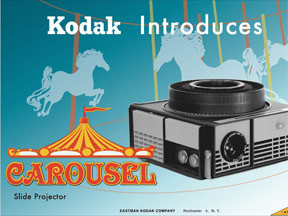 Agency colleague Harry Crane runs out of the room, crying, and Draper presents Kodak with "The Carousel" (the product's real-life name), a nostalgic device to let us travel in circles through our most cherished memories. It's a lot of pretty words, but it's also an example of how Draper was often concerned more with burnishing his own mystique than with a client's needs.
Still, for all its flaws, Draper's pitch was smart. It recognized what Apple would later come to be known for: Not many people care about the technology. They care about what it does for them. Selling a revamped projector with deep emotion, as opposed to technical detail, would be at home in today's ad environment.
Best reflection of contemporary sexism
How do we even choose in this category? Such incredible nominees. But the winner has to be the team's pitch for Playtex, which helpfully elucidated the virgin-whore complex in a single ad, characterizing all women as either "a Jackie" or "a Marilyn." The men on the account even made their point by
leering at the secretarial pool
and classifying every woman in the office as either a Kennedy or a Monroe.
Sure, the Playtex ad pales in comparison to real ads at the time that depicted, among other things, a man
spanking his wife
for not using Chase &
Sanborn
coffee, or Volkswagen
reassuring customers
that repairs won't cost much when your wife inevitably wrecks the car. But the campaign is on-trend – and not just with the sexism of the time. Too often, the advertising industry still believes it is selling "every woman's fantasy" without actually talking to a real woman.
Biggest rip-off
But what a rip-off. When Don Draper pitches Heinz ketchup, all he shows are beautifully photographed portions of food – like a hamburger – missing one key ingredient. They don't show the ketchup. They don't explain the idea with paragraphs of copy. All they need is one line: "Pass the Heinz."
Finally, the boys of
Mad Men
are catching up to the zeitgeist. The show is filmed amid a creative revolution in advertising, led by, among others, the agency Doyle Dane Bernbach, who made image-heavy, concise
ads
. The Heinz pitch is right out of that playbook, even if it lacks the wit of contemporary ads for VW and
Avis
. People who worked in advertising at the time have observed that Draper was fast becoming a
dinosaur
in his style of persuasion. He doesn't win over Heinz, but the pitch shows he's begun to move forward. The question is whether it's too late.
Best campaign
The very best advertising that
Mad Men
ever made is
Mad Men
itself. Beam
Inc
. has taken advantage of all the free product placement for Canadian Club whisky to advertise its liquors with
retro cachet
, for example. At the end of last season, Draper gave Hershey's the perfect pitch with another
nostalgic story
about his father treating him to candy, depicting chocolate as the "childhood symbol of love." Perfect, that is, until he snaps and tells the real story about growing up in a brothel. No matter: Hershey still sent a pile of chocolate as thanks. Jaguar had it even worse, with a beloved character prostituting herself to win the account and another character attempting suicide in one of its cars.
But when it comes to
Mad Men,
even bad publicity is good publicity. Jaguar, for example, seized the chance to get noticed in a very modern way,
responding graciously
on social media and winning major PR points. And besides, people hate advertising. Seeing your product on a show that viewers actually want to watch is priceless.