Price movement based on the high, low and last over the given period.
Trailing Annual Rate & Yield
Realtime quote and/or trade prices are not sourced from all markets.
Latest News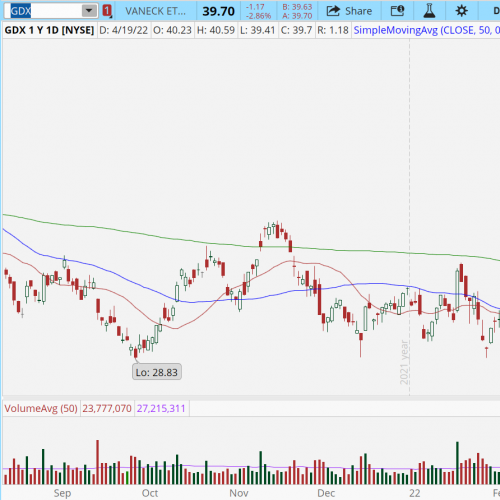 3 ETFs to Buy That Dodge Earnings
Don't wrestle with earnings, buy ETFs instead
Gold Miners Leading Action in Gold Market
On March 8, 2022, gold rose to a new all-time high at $2072 per ounce on the continuous COMEX futures contract. The move marginally eclipsed the August 2020 $2063 peak. Over the past weeks, gold corrected lower, but mining shares have outperformed the metal, a sign that gold's latest bullish move to $2072 is a stepping stone to higher prices.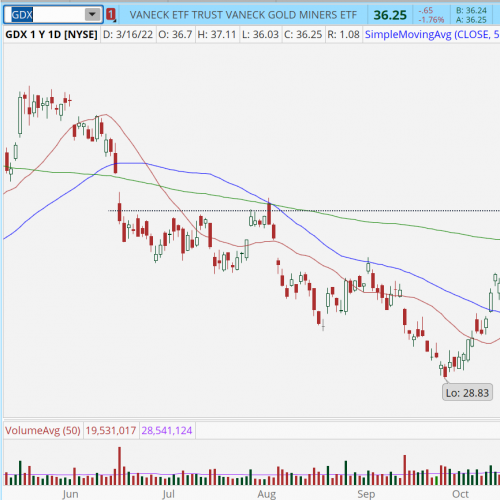 3 Gold Stocks to Buy Now on the Dip
Traders have choices as inflation will likely keep gold stocks aloft