Price movement based on the high, low and last over the given period.
Forward Annual Dividend & Yield
Market Capitalization, $M
Realtime quote and/or trade prices are not sourced from all markets.
StockReports+
A premium report that provides detailed quantitative assessments of earnings, fundamentals, relative valuation, risk, price momentum and more. For subscribers only.
StockCalc
What is this stock worth in intrinsic value? View this premium StockCalc report to see this stock's valuation and how it was calculated using fundamental analysis. For subscribers only.
ValuEngine
A stock valuation and forecasting report include rating, fair value assessment, return forecasts, market ratio-based valuations and comparable analysis. Available for free with registration.
Latest News
MarketBeat: Week in Review 8/1 - 8/5
The hot jobs report is dispelling any notion that interest rates will level off. But the market moves on and here are some of the stocks and stories to follow.
NIKE, Inc. Declares $0.305 Quarterly Dividend
NIKE, Inc. (NYSE: NKE) announced today that its Board of Directors has declared a quarterly cash dividend of $0.305 per share on the Company's outstanding Class A and Class B Common Stock payable on October 3, 2022, to shareholders of record at...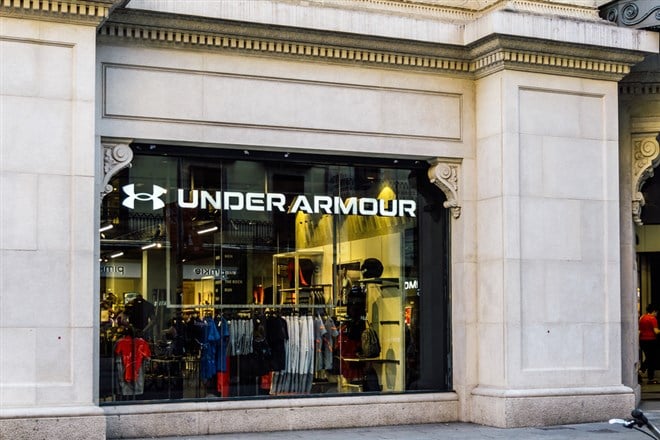 The Institutions Are Buying Under Armor Again
Institutional support for Under Armour is on the rise but the headwinds are mounting and Nike, with its dividend, looks like the better buy.