Price movement based on the high, low and last over the given period.
Forward Annual Dividend & Yield
Market Capitalization, $M
Realtime quote and/or trade prices are not sourced from all markets.
StockCalc
What is this stock worth in intrinsic value? View this premium StockCalc report to see this stock's valuation and how it was calculated using fundamental analysis. For subscribers only.
Latest News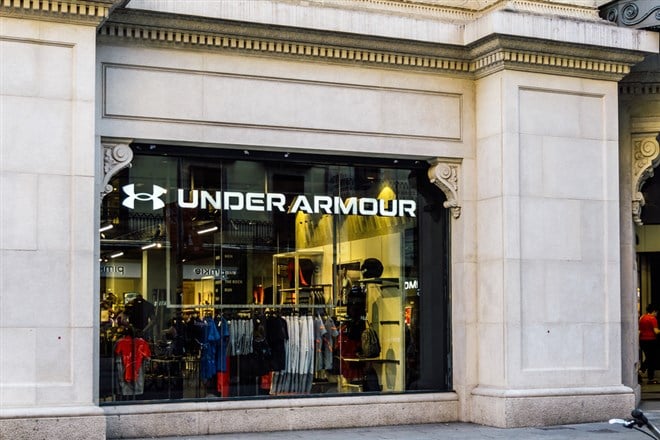 The Institutions Are Buying Under Armor Again
Institutional support for Under Armour is on the rise but the headwinds are mounting and Nike, with its dividend, looks like the better buy.
Is Under Armour a Buy Under $10
Under Armour CEO Patrik Frisk stepped down on June 1 after 29 months in the top job. Did he achieve enough in those 2.5 years to make its stock a buy?